Useful Functions of Windows Vista
Detailed knowledge and information about the best functions of Windows Vista are discussed here. The successor version of Microsoft Windows XP is Windows Vista, which is so much useful, and it provides everything that you need to know more and more about Microsoft's next Operating System. There are countless operating systems of Microsoft Windows, but Microsoft Windows Vista is leading than the all others. The first and exclusive version of the first Windows Vista PCs is introduced in the month of January 2007. Windows Vista incorporates in many different editions, but the Ultimate, Business edition and Enterprises editions are leading as compare to others.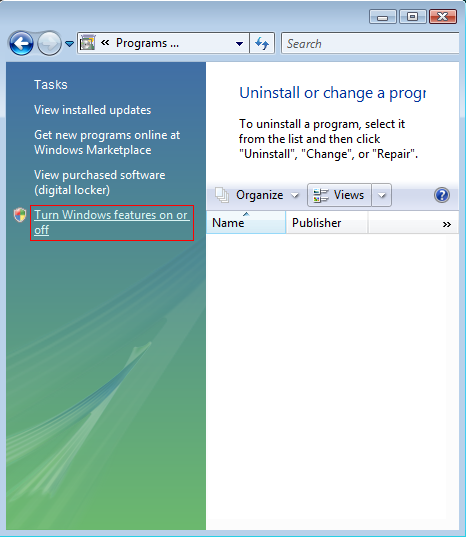 Windows Vista is, in fact, a unique line of operating system, which is designed by the Microsoft in order to use on Home PCs, Laptop computers, business desktops, Media Center PCs and other Tablet PCs as well. All the developments of new Windows Vista were completed in the month of November 2006. This software was released in different stages to computer software and hardware, retail channels and business customers. The best and foremost edition of Windows Vista was introduced in the entire world on 30th January 2007.
Functions of Windows Vista
Windows Vista has many different changes and latest features as compared to the others. Windows Vista usually contains updated graphical user interfaces, redesigned search functions, visual style dubbed Windows Aero and other numerous multimedia tools. Windows Vista helps the users to manage their PCs according to their requirements very easily and efficiently. You can also backup all your pictures, files and folders through the protection function of Windows Vista. In order to keep your children more safe and sound, Windows Vista imposes parent-guided restrictions. The features of Parental Control also guides you that how to use the PC by your kids.
Digital Photography in Windows Vista
You can easily find and use thing via Windows Vista. With the functions of instant searching in Windows Vista, you can easily find your desired files and pictures by typing few letters of that file on your computers. With easy downloading system, you can get Windows Live Photo Gallery, Messengers, Mails, Movie Makers, etc. Windows Mobile phone also assists you to do a lots of PC-type things while you are on the go. If you want to get the best and most admirable digital photo experiences, download Widows Live Photo Gallery without any cost. You have millions of different options for showing your photos on your Personal Computer. You can also automatically organize you photos in the camera by date and time with the help of Windows Live Photo Gallery. You can also make different types of slideshows on this operating system and easily share with your online friends.
Windows Vista also desires to increase all the levels of communication among the machine on home networks. You can easily communicate all your home networks by using peer-to-peer technologies in order to simplify digital media and sharing files between computer and other devices of computer. Windows Vista contains the latest version of 3.0 of .NET Frameworks that help software developers in order to write applications without the usage of traditional Windows APIs.