Acer Chrome OS gadgets launching in a fortnight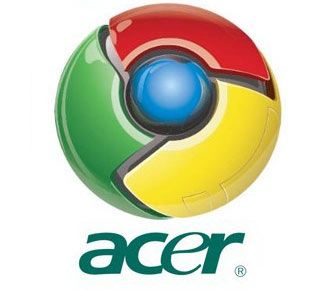 Acer will unveil its first Chrome OS netbooks or smart-books in just two weeks' time, according to a new report. Read on to find out where and when they'll begin to kick cloud computing into a new gear with Google's new operating system. Silicon Valley blog VentureBeat reports that the first Acer Chrome OS devices will be unveiled at the Computex tradeshow, set to go down on the company's home turf in Taipei, Taiwan in from 1 to 5 June, citing sources.
That sounds more than feasible, especially since Google has always said that Chrome OS, which uses a new, always connected web browser paradigm, would ship on new products this year. And Acer's no stranger to Google's software: it was the first big brand to launch a dual boot Android netbook, and we exclusively revealed it was working on a followup Aspire One D260 in March.
Acer Chrome OS tablet primed?
What's not clear is what form Acer Chrome OS devices might take: they could adopt a traditional netbook form, but could use a low power ARM processor for extended battery life, or even ditch the keyboard entirely and crash the tablet party going down right now. We'd be prepared to bet that if Acer Chrome OS machines make their debut at the show, we might just see something similar from Taiwanese rival Asus. Got your eyes on an Aspire One or an Eee PC? You might want to hold off for two more weeks.